ISCEE 2022 is a two-day virtual event that will be held on 3rd and 4th October 2022. The main event will feature Keynote Addresses and Technical Sessions. The programme is provided below. All presentations will be conducted via Zoom or Google Meet.
All participants are requested to register before the conference using the link below to confirm your participation. Presenters should submit their presentation slides using the same link. If you are a BEM or MBOT member, submit your CPD form, also using the same link.
Day One (3 October 2022)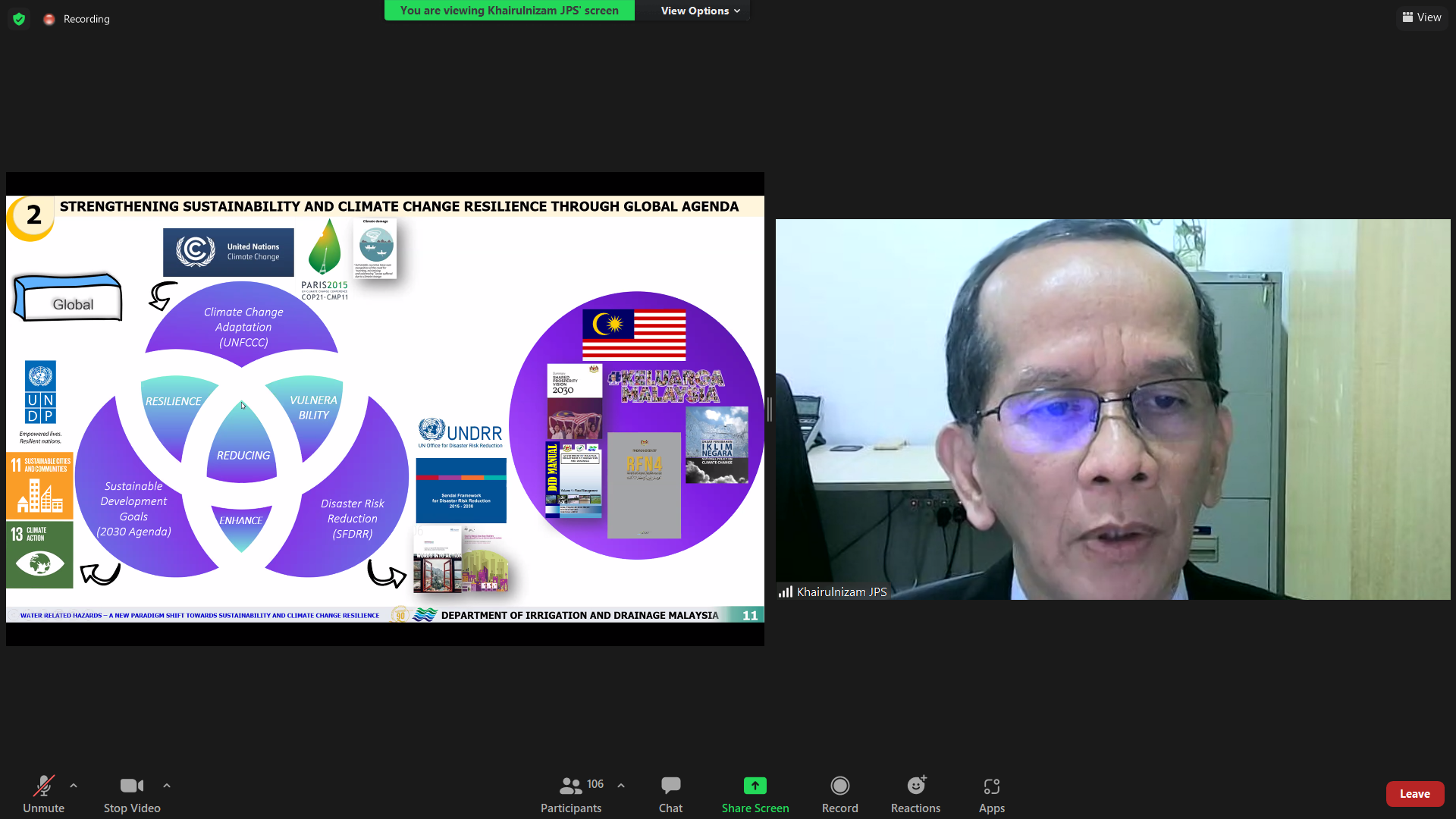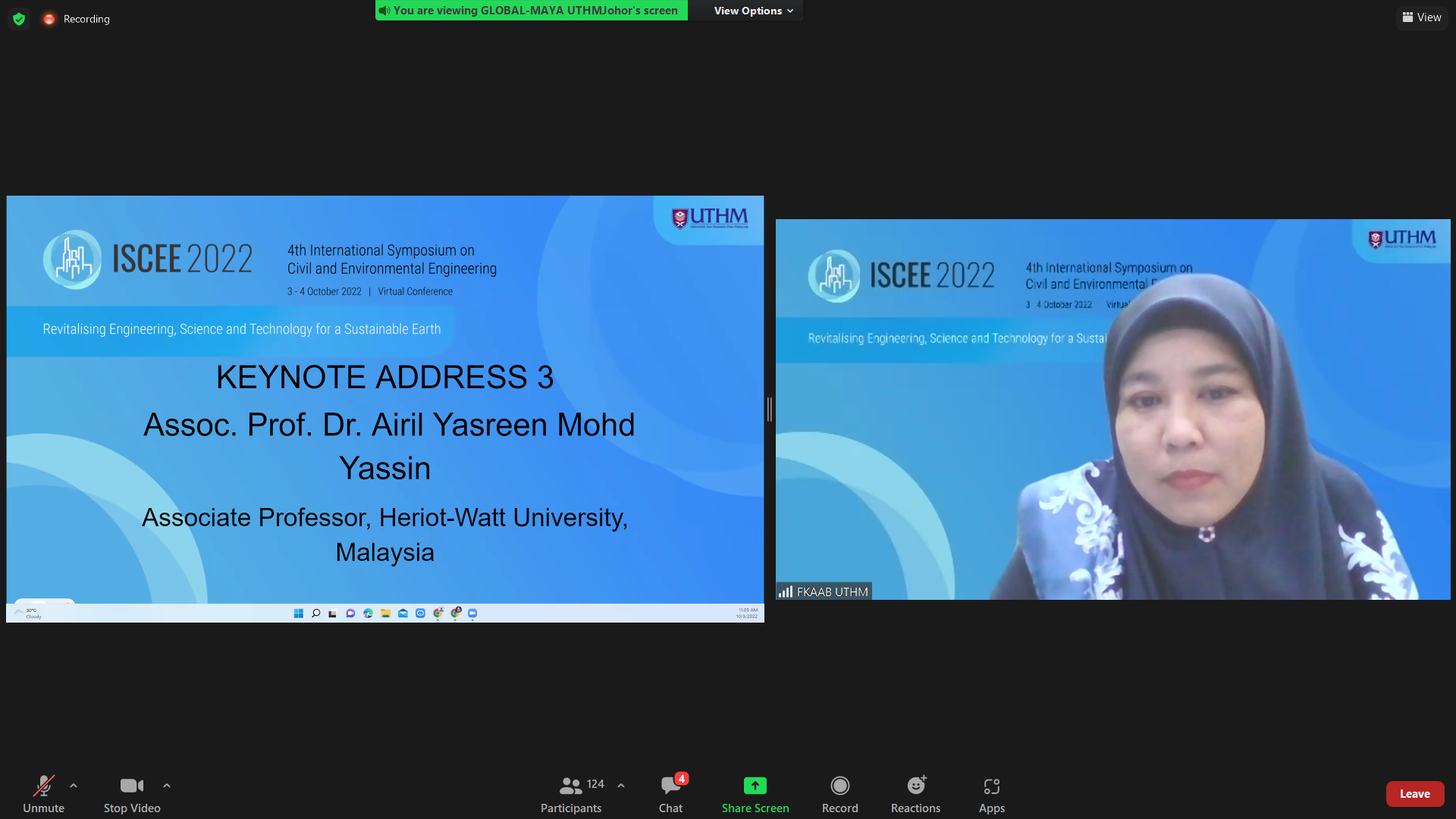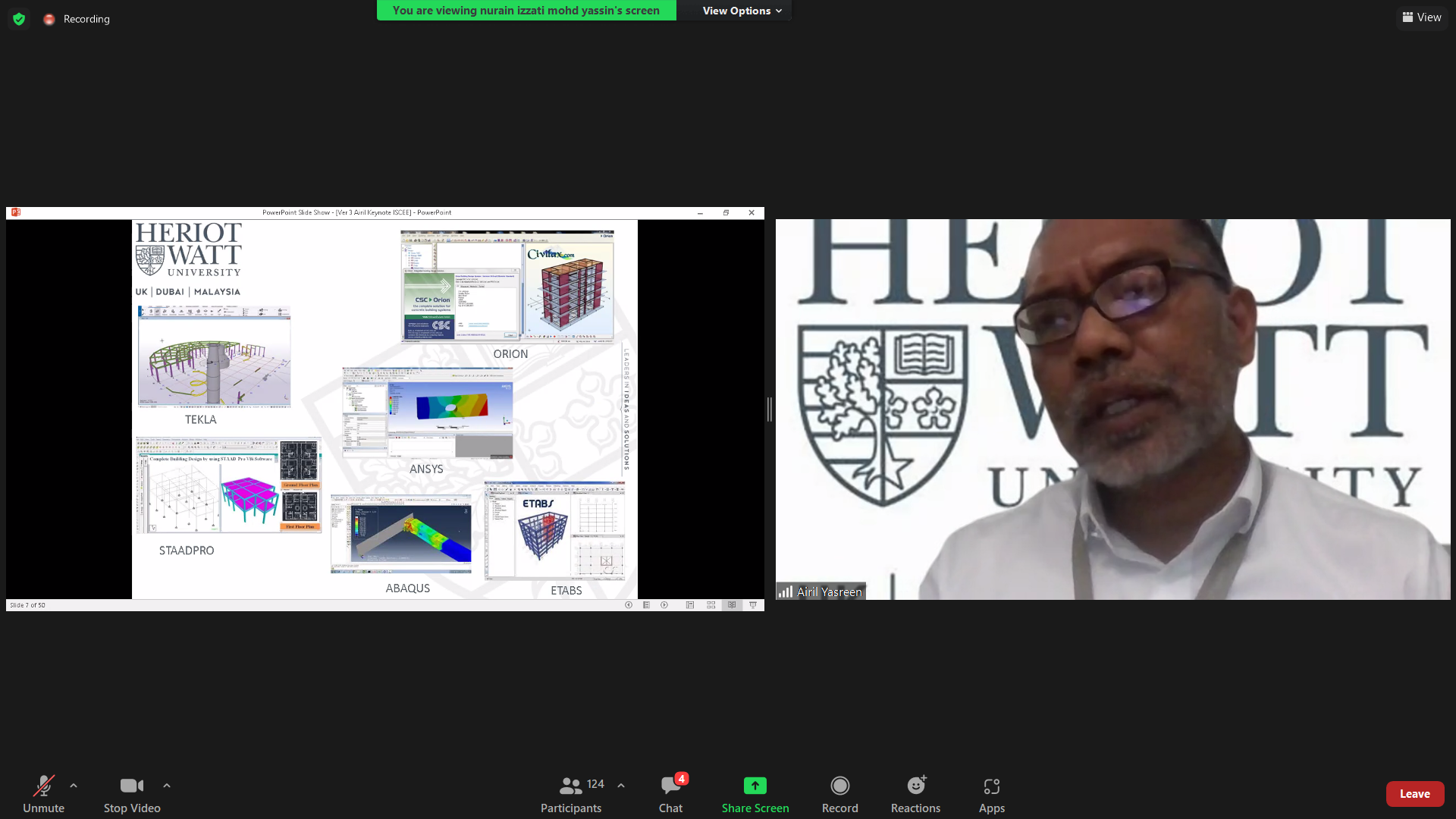 Day Two (4 October 2022)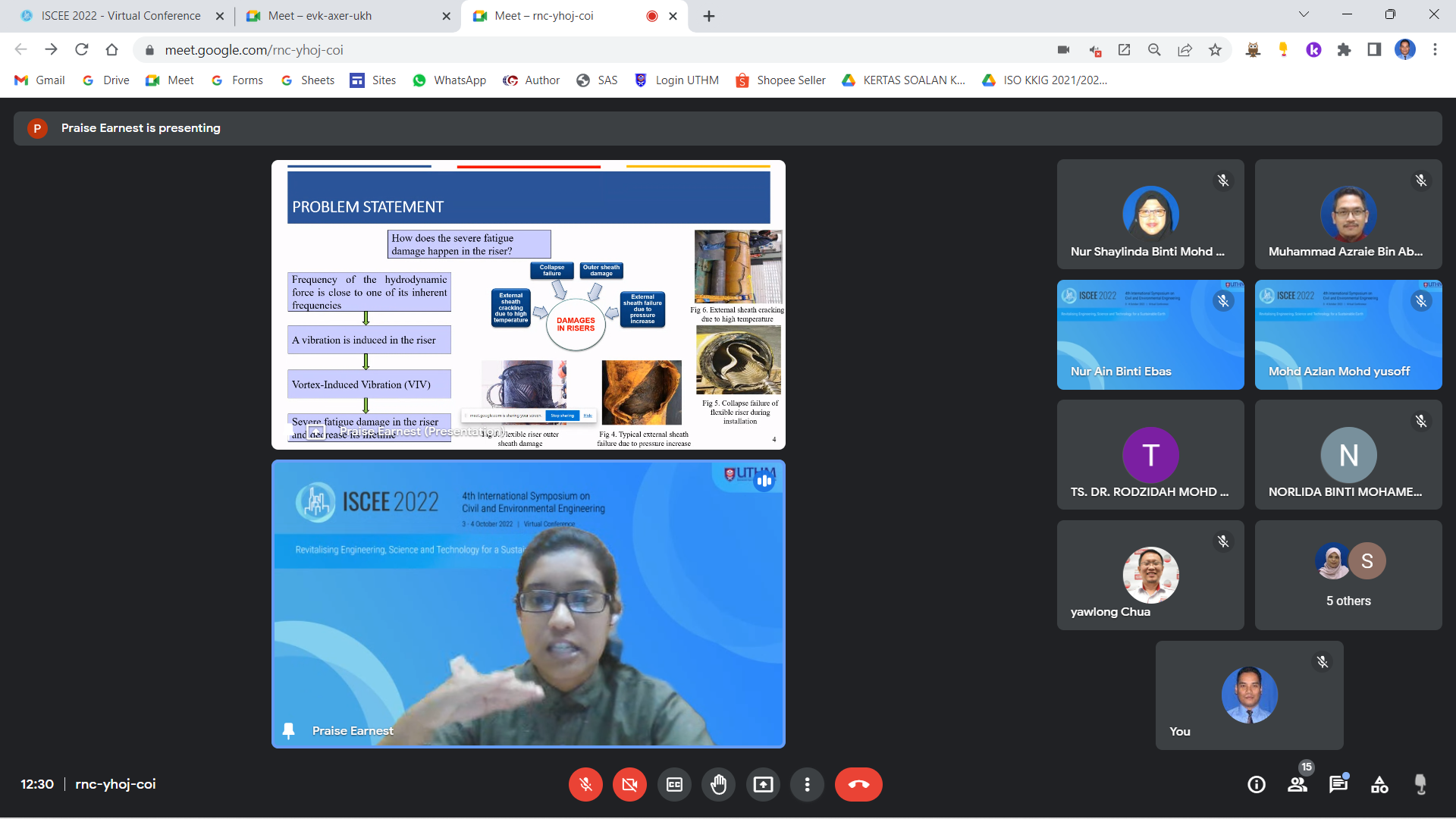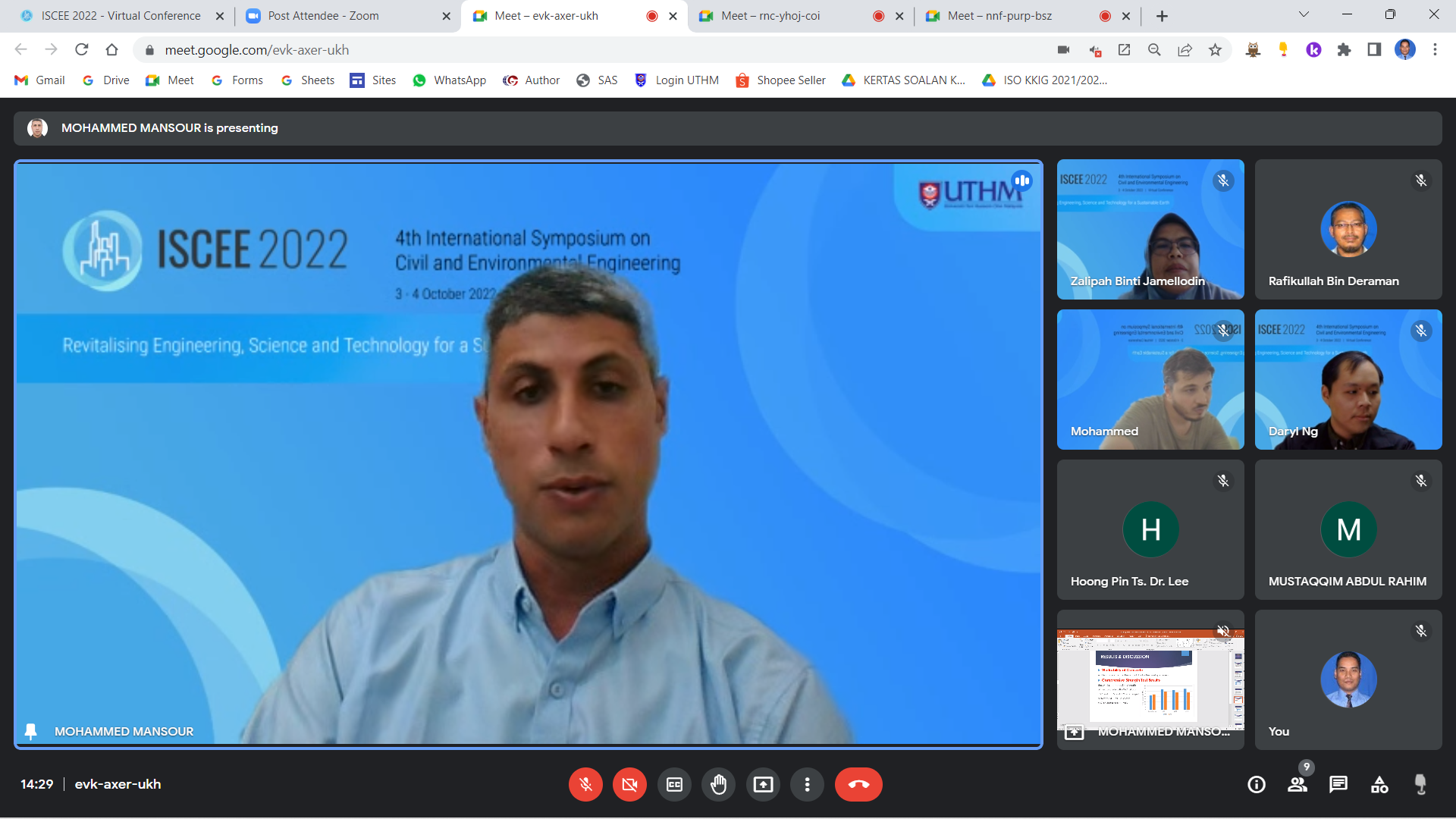 Award Winners
ICSIE 2022
Best Paper: Perception of Motorcyclists on Safe Riding in Kota Kinabalu
by Mohd Izhar Saibin, Haryati Yaacob, Sitti Asmah Hassan, Azman Mohamed, Siti Nur Naqibah Kamarudin, Ramadhansyah Putra Jaya, Zaid Hazim Al-Saffar and Ekarizan Shaffie
Highly Recommended Paper: Determination of Silt and Clay Soil Particle Distribution using New Silt-Clay Separation Quick Method
by Anas Ibrahim, Badrul Nizam Ismail, Umi Kalsom Abdul Razak, Muhammad Hafeez Osman, Nor Azliza Akbar and Mohd Jumain Jalil
ISuCOS 2022
Best Paper: Effect of Graphene Oxide on Compressive Strength of Shale Ceramsite High Strength Lightweight Aggregate Concrete
by Xiaojiang Hong, Jin Chai Lee, May Yen Chu, Qiansha Li and Xiaoli Daze
Highly Recommended Paper: Influence of Distance Between the First Sensor and Support in Determining Tension of Fixed-end Cable Using Multiple Synchronized Vibration measurement
by Muhammad Ibnu Syamsi, Chung-Yue Wang and Van-Son Nguyen
ICSEWR 2022
Best Paper: Evaluation of Mangroves Effectiveness in Strengthening Coastal Bund using Geophysical Method (Non-Destructive Testing) at Tanjong Laboh, Batu Pahat, Johor
by Mohd Adib bin Mohammad Razi, Siti Nazahiyah binti Rahmat, Mohamad Hidayat bin Jamal, Mohamad Faizal bin Tajul Baharuddin, Hanim Sofea binti Harmiyn Sany and Nur Danisyah binti Anuar
Highly Recommended Paper: Removal of Suspended Solid, Colour and Ammoniacal-Nitrogen from Leachate using Aerated Electrochemical Coagulation (AEC) under the Influence Factors of pH and Electrolysis Duration
by Muhamad Haziq Kamarudin, Nur Shaylinda Mohd Zin, Laila Wahidah Mohamad Zailani and Siti Nor Aishah Mohd Salleh
ICoSHBE 2022
Best Paper: The Contribution of Non-Malay Architects to the Development of National Architecture Identity in Malaysia
by Ashan Bahari, Azmal Sabil and Mohammad Hazazi Hamzah
Highly Recommended Paper: Designing for Homeless in Kuala Lumpur: Concepts and Case Studies
by Nadiyah Noor Hisyam and Noor Dina Md Amin
ISCEE 2022 Programme
The programme shown below may be subject to change. All times shown are in Malaysian Standard Time (UTC/GMT +8:00)
Day One
3 October 2022 (Monday)
Day Two
4 October 2022 (Tuesday)
Presentations
ISCEE 2022 requests all presenters to conform with the given presentation guidelines, paying particular attention to the method and requirements for your virtual presentation.
Presentation Schedules
Congratulations to authors whose papers have been accepted for presentation at ISCEE 2022. The presentation schedules are provided below. Kindly note that these schedules may be subject to change. Therefore, presenters are advised to refer to these schedules in real-time.
Presentation Guidelines
Presentations during the ISCEE 2022 technical sessions will be conducted virtually.
Each presenter will be allocated a slot to present their paper orally during the technical sessions. If you are presenting more than one paper, you will be given multiple slots.
As per requirement by SCOPUS, presenters will have to present their paper live during the ISCEE 2022 online technical sessions. The time given for each oral presentation is a maximum of eight (8) minutes.
The Q&A session will be conducted immediately after each presentation. A maximum of five (5) minutes will be allocated for each Q&A session.
Your oral presentation must be accompanied by Microsoft PowerPoint slides. Please prepare a maximum of ten (10) slides. This is to ensure that your oral presentation does not exceed the time limit.
Presenters will have to upload their PowerPoint slides before the conference. We will provide a Google Form link for you to register and upload your PowerPoint slides.
When preparing your presentation slides, special attention must be paid to the font size chosen (i.e. no smaller than 20 pt), the choice of colour scheme for the background and text, avoiding text-heavy slides, avoiding injudicious use of object builds (animations) and slide transitions, and keeping your presentation as simple as possible.
Presentations will be conducted via Zoom or Google Meet. Thus, all presenters will have to install the app to their personal computer, laptop or tablet, and get accustomed to the app.
Attendance
Attendance will be taken during ISCEE 2022. Your Certificate of Participation will be issued after the conference via e-mail
Attendance Form
All participants must fill the ISCEE 2022 Online Attendance via Google Form. The link to the online attendance form will be provided during the Presentation Sessions (in each Zoom or Google Meet Room) on the 3rd and 4th of October 2022.
CPD Form
BEM and MBOT members must submit the CPD Form in order to obtain CPD Hours from attending ISCEE 2022. Please take note that you should provide your original signature in the CPD Form and upload it via the Registration Link.